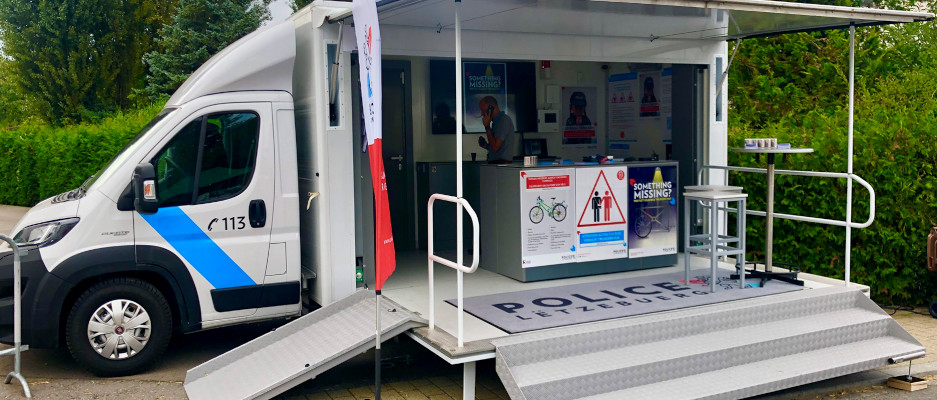 The Police has a vehicle specifically dedicated to the needs of informing the public about crime prevention.
With this vehicle, the Police have acquired a mobile and flexible exhibition allowing to raise awareness of various criminal phenomena during different events.
Among other things, the vehicle is equipped with an alarm system, a burglar-proof door, a safe and other mobile exhibition elements to inform citizens about mechanical and electronic methods of securing the home.
In addition, the new prevention vehicle can also be used for drug and alcohol prevention and traffic education.
The acquisition and transformation of the vehicle are financed by the "Fonds de Lutte contre certaines formes de criminalité" following an agreement signed between the latter and the Police in 2017.