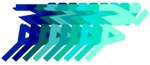 With the restructuring/merger of the Police and the Gendarmerie in 2000, the "Police Athletics Section" and the "Gendarmerie Laf-Club" joined to become the "Grand-Ducal Police Laf-Club".
The club currently boasts around 145 members, entirely made up from Grand-Ducal Police officers and civilian colleagues, who represent our organisation at around 20 official competitions per year.
The main benefits of club membership include taking part in weekly training sessions and official competitions, as well as devising individual training plans with the help of our experienced runners.
The "International Police Championship", held every year on Easter Monday in Grevenmacher, is the highlight of the sporting calendar for every runner. This police competition, run on a 10-kilometre hard track, is part of the Ousterlaf event, organised by the Grevenmacher Eastern Athletics Club (Cercle de l'Athlétisme de l'Est, Grevenmacher - CAEG). Athletes from the national and international Police are invited to take part in these championships against members of the Army and the Customs and Excise Agency.
International races are organized at regular intervals under the auspices of the European Police Sports Union (EPSU).